Let Us Entertain You!
We're Taking Cable Access to a Whole New 21st Century Level!
Dedham Television has been entertaining the citizens of Dedham Massachusetts for decades with its great line up of original, exciting, and cutting-edge programs, specials, and events!
Here in the 21st Century Dedham TV has taken years of program production and showrunning experience to a whole new digital level!
With our new cloud-based Video-On-Demand channels: VideosNow.DedhamTV.com, MeetingVids.DedhamTV.com, and SchoolSpace.DedhamTV.com we can provide all the great programming we have to offer to viewers around the world!
Also, if you head on over to our sister website at DedhamTVLive.com you can watch the Internet Simulcasts of our real-time on-air broadcasts for all of our channels; as well as, Live-Video-Streaming of the biggest events from all over the Town of Dedham Massachusetts and beyond!
Our Internet Simulcasts and Live-Video-Streaming are brought to you by the latest in cloud-based digital media broadcast technology.
We're Bringing the Fun — Something for Everyone!
Dedham Television offers a wide variety of entertainment programs that suit everyone's tastes!
PSYCHIC VOICES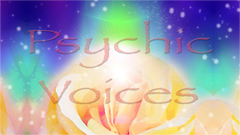 Hosted by world-renown spiritual medium Nancy Garber, this show is one of Dedham TV's flagship productions. Nancy takes her live-audience on a journey into the beyond, and brings back messages from the dearly-departed in often-times the most tear-inducing way!
She was voted Best in Boston from Boston Magazine, has been written up numerous times in many publications including The Boston Globe and The Improper Bostonian.
Nancy frequently features guest mediums from around the world on her show who demonstrate a remarkable array of psychic powers to reach deep into the afterlife and bring their messages back to the living!
Check out more of PSYCHIC VOICES on The Web!      CONTACT Nancy Garber at nancygarber@dedhamtv.com
---
502 SESSIONS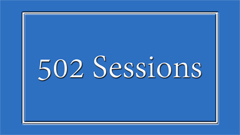 Brian Kerby has created a wonderful program dedicated to music lovers of all ages. 502 SESSIONS is a place where musicians and bands of all music-styles come and share their original music in a relaxed and open venue.
502 SESSIONS not only features outstanding original music but also in depth conversations with the artists about their writing styles, how they get inspired, and how they became musicians and composers.
Shot both in the Dedham TV Studio and on location at some of the most charming local establishments, this show is a great excuse to sit back, relax, and enjoy with your favorite drink in hand.
Check out more of 502 SESSIONS on The Web!      Contact Brian at 502sessions@gmail.com

---
COOKING WITH FRAN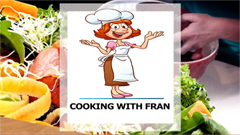 Dedham's own top chef, Fran Cawley takes her audience on a culinary tour of great foods locally and internationally. More than just a cooking show, Fran's guest chefs hail from all backgrounds and ethnicities. From Italian to Chinese, Fran cooks up the most amazing dishes along with the most entertaining culinary anecdotes.
Fran's website, Hey, Mom! What's For Dinner? is filled with all of her delicious recipes, anecdotes from the world of cooking, and more behind-the-scenes info about the show and her guests.
Check out more of COOKING WITH FRAN on The Web!    Contact Fran at cookingwithfran@dedhamtv.com

---
ONENESS AND WELLNESS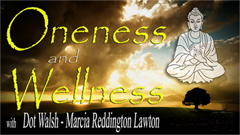 Dot Walsh and Marcia Reddington-Lawton co-host what is affectionately called The Good News Show. ONENESS AND WELLNESS takes a holistic approach to today's world and deals with social issues great and small in a spiritual and healing way. Dot and Marcia look delve into all kinds of topics from animal rescue, revisiting Vietnam, Dedham's Endicott Community Greenhouse, human trafficking, to the reestablishment of diplomatic ties between the United States and Cuba.
This show above all praises acts of kindness, altruism, healing, helping, hope, meditation, spirituality, and the overall goodness of all people regardless of ethnicity, lifestyle, and spiritual views.
With over 100 episodes and counting, ONENESS AND WELLNESS never stops to keep spreading the message of hope and healing.
Dot also hosts HIDDEN GEMS of Dedham where she and photographer Dan Hallissey discover the backroads and interesting folks that make Dedham a "Gem Of A Town."
Check out more of ONENESS AND WELLNESS and HIDDEN GEMS on The Web!  Contact Dot Walsh at dot@dedhamtv.com

---
WHEELS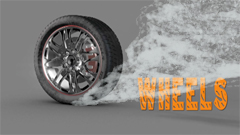 Ronnie and Michele Brock travel across the highways and byways of America looking for unique wheels and inspiring stories.
Let the good times roll…
Contact Ron and Michelle at WHEELS@dedhamtv.com.
---
FRONT PORCH STORIES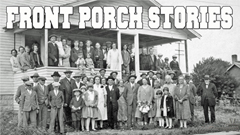 Take a walk with us back into the venerated past of the Town of Dedham Massachusetts (a southwestern suburb of Boston). The county seat of Norfolk County and once called The Mother of Towns as 15 of the local towns split off from Dedham including Norwood, Needham, Westwood, and Walpole. This sleepy little American hamburg has a long history of amazing people and events that helped shaped the entire Neponset Valley area and beyond. And even today, events that happen in Dedham reach well into Boston and across the nation.
A finalist in the  2014 All-American City Awards held in Denver Colorado, Dedham has a long and rich history. And who better to tell it than those who have lived a good portion of it.
Our FRONT PORCH STORIES senior panelists hail from all parts of Dedham and beyond. They tell stories great and small of the town's past complete with vintage images, classic film footage (when possible), and popular music of the times.
To share stories of your Dedham neighborhood contact Donna Greer at dedhamtv@gmail.com
---
SENIORS ON THE MOVE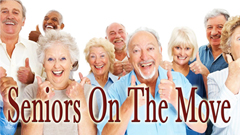 Dedham TV's Golden Girl, Marilyn Keegan, never lets a thing like age get in her way as she profiles the town's most senior citizens who are anything but elderly!
She always has the most amazing guests on her show who may be silver on the top but are pure gold inside!
Join Marilyn as she showcases the energy, wisdom, and grace of the best of Dedham's SENIORS ON THE MOVE up to and including their own Senior Prom!
Contact Marilyn with your story suggestions at Marilyn@dedhamtv.com
---
THAT'S ENTERTAINMENT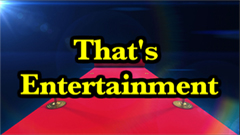 And just to prove that Marilyn Keegan is totally on the move, she hosts not one but two shows on Dedham TV!
Marilyn and her c0-host Tony Cibotti discuss the great actors/actresses, movies, and performers of the past from the Golden Age of cinema to the magnificent Broadway productions of the yesteryear.
They reminisce about the greats from Marilyn Monroe, Frank Sinatra, Judy Garland, to Elvis Presley and more!
Join Marilyn…Keegan that is… and Tony on a journey into the past masterpieces from GONE WITH THE WIND, HELLO DOLLY, to Elvis's JAILHOUSE ROCK.
---
THE TONY CIBOTTI SHOW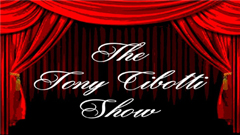 Classic crooner Tony Cibotti not only muses about the great films and stage shows of the past but also sings the chestnuts from The Great American Songbook like Luck Be A Lady Tonight, I've Only Got Eyes For You, to You'll Never Walk Alone, and more!
Tony's golden tones are the stuff of legend in and around Dedham, and Dedham TV is proud to capture these priceless vocal performances for all time in glorious HD digital video!
Contact Tony Cibotti at tony@dedhamtv.com
---
MRS. PAULEY'S KID'S CORNER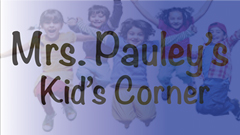 Claire Pauley, or Mrs. Pauley to her legions of school kids that she has taught over the years, never stops being a teach and a force for education and fun!
Join Mrs. Pauley as she continues her educational adventures from reading great kid's books, reciting spooky poems on Halloween, celebrating the holidays in style wearing everything from antlers to American flags, singing the cutest little ditties that we all remember from childhood, and more!
Contact Mrs. Pauley at claire@dedhamtv.com
---
And keep checking back here because we keep adding new and exciting programming all the time!