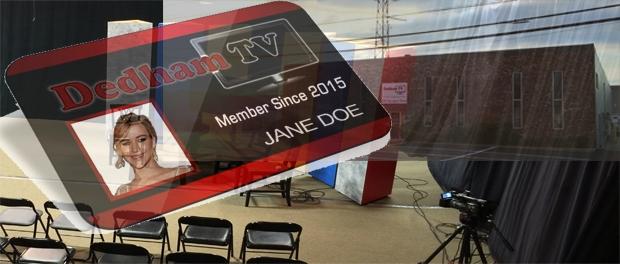 Members with Benefits!
Membership is Easy and Well Worth It!
Dedham Television is proud to offer a new yearly membership program for our friends of the studio!
When you become a DTV Member, you will receive a whole slew of benefits including:
Free access to all classes within a calendar year for members including, FROM SCENE TO SCREEN, Write that Screenplay!, and Dedham TV's Summer Camps (1 child per membership, 2nd child at a discounted rate).
Free access to all studio live audience recordings such as PSYCHIC VOICES
Access to our Media Engagement Center resources for personal video production projects
Limited access to our main studio for personal video shoots (subject to scheduling availability)
Broadcast of your video project on one of our three channels as long as they meet our submission guidelines
A free Dedham TV T-Shirt or Coffee Mug
A discounted rate on any private instruction sessions and professional services
Plus a seat on our annual trolley during the Dedham Mass. Flag Day Parade!
When you join with Dedham Television you will also have the benefit of interacting with experienced producers, filmmakers, writers, editors, and directors. You will have access to a wealth of intellectual capital that you can draw upon for advice and help to make your video visions come true!
The membership fee is $50 per year.
To join or renew, email: dedhamtv@gmail.com.
Note: Membership fee payment can only be made via personal check at this time. We are working on a new online registration and payment system for ecommerce transactions, so keeping checking DedhamTV.com for updates.