Dedham Television is one of the state's most active PEG Access producers of quality local programming.
Our SD (Standard Definition) broadcasts are carried by these three local cable television providers:
Daily/Weekly Schedules
To view the current daily/weekly schedule for your desired channel, click the links here (or under the Broadcast Schedule menu at the top) to select either Public, Government, or Education.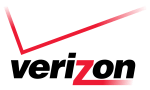 Under each cable television provider we offer these three different channels grouped by content:
Public – Includes all entertainment programming, public service announcements, community-related programs, special town events, social issues programs, political presentations, and more.
Government – Includes all town meetings from the Dedham Board of Selectmen, School Committee, School Building Rehabilitation Committee, Dedham/Westwood Water District, programs related to town elections, and more.
Education – Includes all programs, graduation events, PSAs, holiday specials, and other related shows pertaining to all of Dedham Massachusetts' public schools and its student body.
Channels by Cable Provider
Comcast
Public – Channel 08
Government – Channel 98
Education – Channel 99
Verizon
Public – Channel 40
Government – Channel 39
Education – Channel 38
RCN
Public – Channel 15
Public HD – Channel 613
Government – Channel 13
Education – Channel 03
Dedham Television now broadcasts in beautiful HD!
Currently, HD (High Definition) broadcasts are available for RCN Subscribers only, Channel 613, but keep checking back as we add more cable television providers in the future!