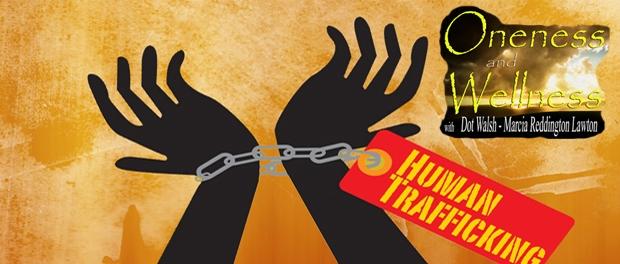 Oneness and Wellness Takes on Human Trafficking
Dot Walsh, host of Dedham Television's holistic and healing show Oneness and Wellness, never shies away from a serious issue. In fact, she embraces it! Human Trafficking is just such a heinous human rights travesty that Dot helps to lead the charge against.
Last September, Dot and her cameraman visited the island nation of Cuba, which recently re-established diplomatic ties with the United States. She wanted a first-hand look at life in that country, unbiased by political propaganda, and outdated rumors and opinions. And she did just that.
This month Dot is part of a larger program that exposes the issue of Human Trafficking beginning with a public screening of a new documentary called "A Path Appears" – A Documentary on Human Trafficking.
The documentary will screen at the Dedham Community Theater on Wednesday November 18th, 2015 @ 8:30PM with a brief Question & Answer session afterwards. The film is presented by St. Mary's Social Justice Group, St. Susanna's, St. Joseph's, and the League of Women Voters.
Donations accepted at the screening will benefit the Bakhita House — a safe house for survivors of human trafficking.
In conjunction with the public screening of the documentary, Oneness and Wellness and Dedham Television will also premiere its own program dedicated to this very important issue later this year in December.
"This episode of our show has been in production for the better part of a year, and I am very proud of all the people who helped produce it, but especially to the brave survivors of this terrible modern-day slavery who graciously agreed to openly talk about it with us on camera," Dot Walsh remarks.
Lynne Crawford, from the program committee who helped plan the "A Path Appears" public screening and Q&A event will also appear on Oneness and Wellness to further discuss this horrific social injustice and how we can all help put an end to it.
"Our lives begin to end the day we become silent about things that matter." ~Dr. Martin Luther King, Jr.
To learn more about the scourge of Human Trafficking and how you can help to end it, visit: National Human Trafficking Resource Center (or call the hotline at 1-888-373-7888), and California Against Slavery.