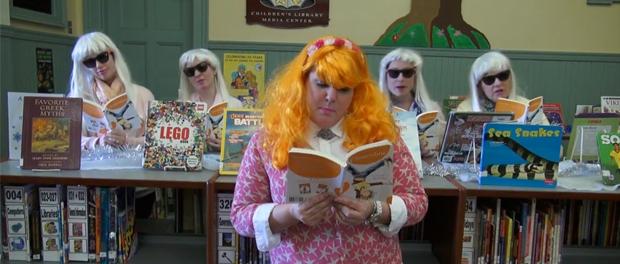 Meghan Trainor's Song Inspires a Reading PSA!
Dedham Television is Proud to Present!
Oakdale School – All About The Books
Oakdale School Educator Holli Armstrong along with the staff and students of Dedham Mass' Oakdale Elementary School produced a wonder music video public service announcement celebrating the joys of reading in the style of Meghan Trainor's All About That Bass.
This charming and humorous musical performance is full of fun for everyone and delivers a very important message about the joys of reading.
So sit back and enjoy the next amazing 3 minutes and 29 seconds of pop-music PSA fun!
Credits
Sung by Holli Armstrong
Backup Singers: Kristen Cannon, Katie deWit, Heather Finnerty, Nina Mancinelli
Choral Singers: Oakdale's 4th Graders
Dancing Girls: Soraya Gonzales, Zoe Dumeus
Secretary: Jeanne Boudrow
Nurse: Sue Healy
Lunch Lady: Ms. Donna
Custodian: Paul Jenkins
Videographer and Editor: Dan Hallissey
Filmed at the Oakdale Elementary School